Spring/Summer
Mini Cryo Event
Don't miss out
Appointment & Ticket Required
Spots are limited
SPOTS are LIMITED
Reserve your space now
see what cryo is all about
Cryo Slimming/Toning/Facials
Lose inches. During CryoSlimming® the skin is warmed then rapidly cooled. We recommend 3 – 6 sessions for best results. Improve skin appearance. With CryoToning®, cold temperatures smooth skin, reduce the appearance of cellulite, and improve the skin's overall texture and appearance. Reduce fine lines and wrinkles. CryoFacial's use cold temperatures to increase blood flow and oxygen, which reduces the appearance of wrinkles and improves skin elasticity. A natural, non-invasive way to look younger and more radiant. Areas: Face Neck. Our team recommends 5-15 sessions for optimal results based on your target area.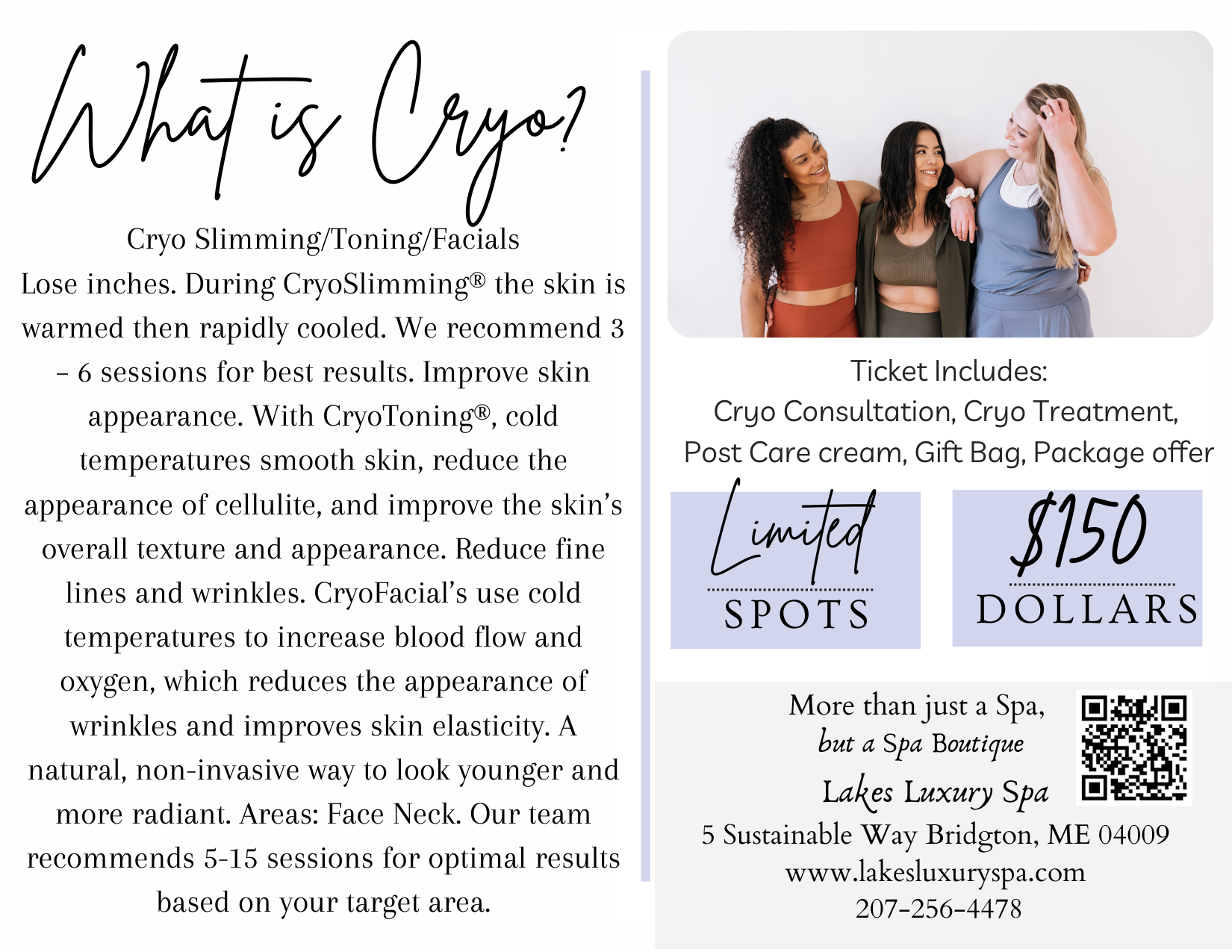 Mini Cryo event
Ticket Includes:
Cryo Consultation with a Cryo Specialist
Cryo Treatment on your desired area
Post Care Cream
Gift Bag
Special Package Offer
Event snacks and drinks
Up to 15% off Retail
SPA VIP Member Sign-up special offer
What if…
You were finally able to do the amazing thing you've always wanted to do?